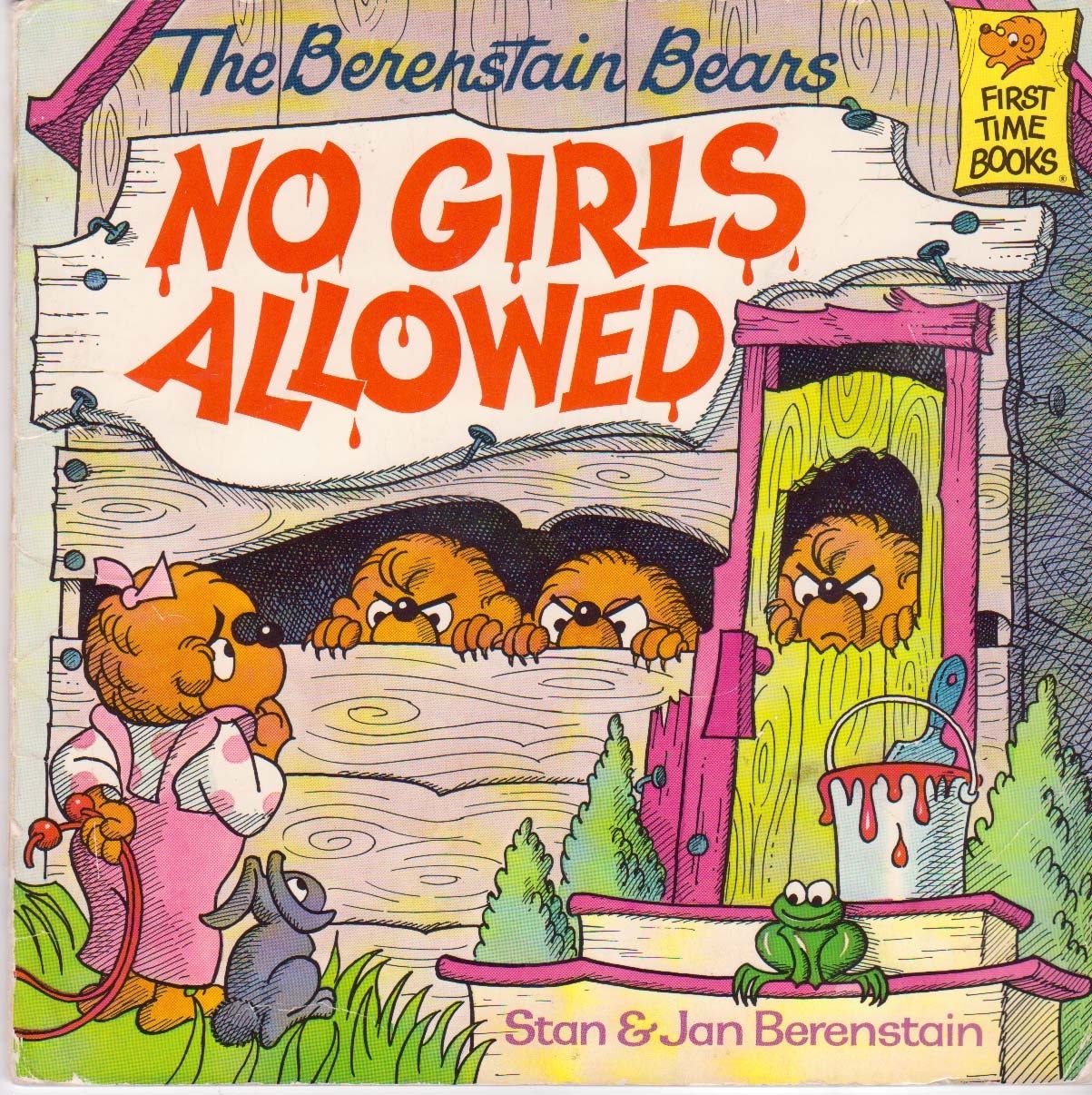 I was surprised to find this in my search for images related to the ordination of women. It seemed appropriate.
I've hesitated to write too much about this, but
my profile
is now available on
Ordain Women
, so here we are. I'm not sure how speaking about or believing in the ordination of women came to be a sign of Mormon feminist extremism, but people are now talking about it (
fMh
,
T&S
,
Expo
,
SCS
,
Z's D's
,
9M
, and others). Hopefully this will be a long and interesting conversation on an overdue topic.
Before you think I must be an apostate and/or crazy because of my belief in the ordination of women, please hear me out. I am not asking you to agree, I'm just asking you to listen. I tried putting all of my thoughts about women and ordination in a single blog post, but it was going to be far too long. So instead, this is a post introducing the topic.
My profile on Ordain Women had to be edited down, but here is the original...
My husband and I married in the St. George Temple after meeting in graduate school. I teach art history at a state university in Utah. I've held a number of callings, including Relief Society pianist and music leader, cub scout leader, Primary and Early Morning Seminary teacher, and activity days leader. I like to read, write, and play music with my two daughters. I'm blogging my way through the Book of Mormon.






The language of the Temple Initiatory, scriptures, LDS history, and my patriarchal blessing hint at the ordination of women. I think of Heavenly Mother's role as priestess and as part of God, and I think that she must hold the priesthood in her own right. She must have been ordained to be a priestess, she must have the power of God in order to be part of God. I believe that women should be ordained so that we can prepare to be like our Heavenly Parents.






I grew up in a difficult family. My belief in God's love for me has been an important anchor throughout my life. Mormonism continues to shape my belief in God, forms a significant component of my sense of community, and offers me hope for a life of eternal learning and progression. I'm a Mormon, and I believe that women should be ordained.
Cross-posted at http://nickelonthenacle.blogspot.com